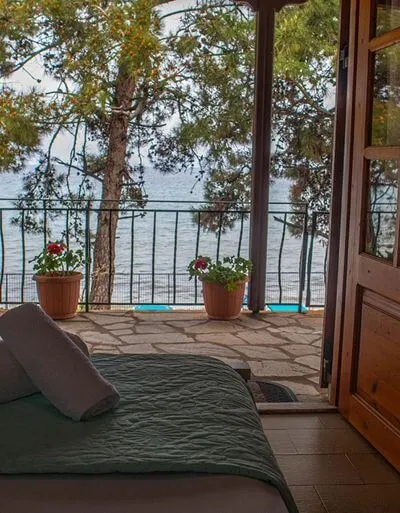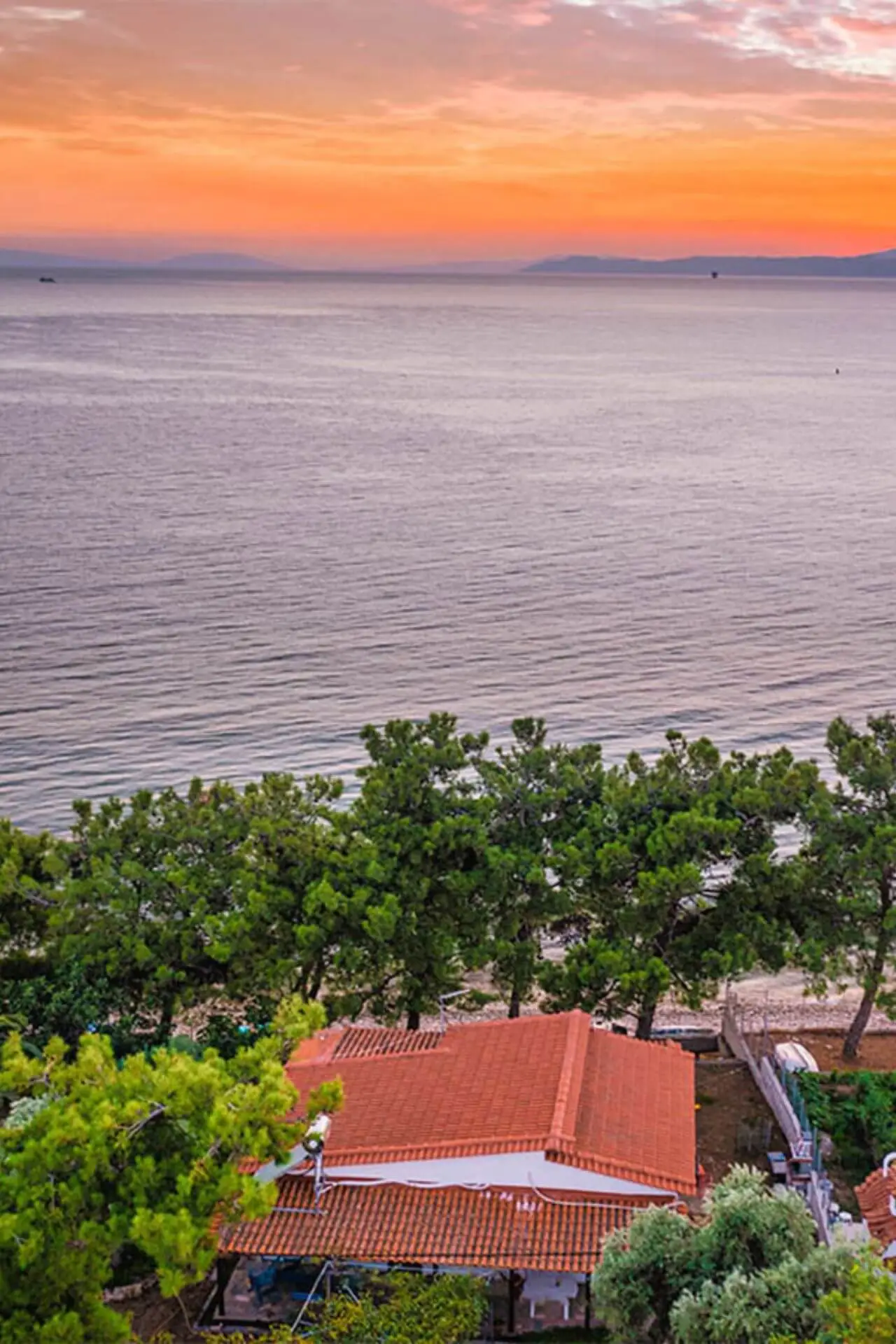 Pine Beach House Thassos is a waterfront holiday home on Plaka Beach near Skala Kallirachi. Surrounded by sea, pine, fig, and olive trees, the location will captivate you.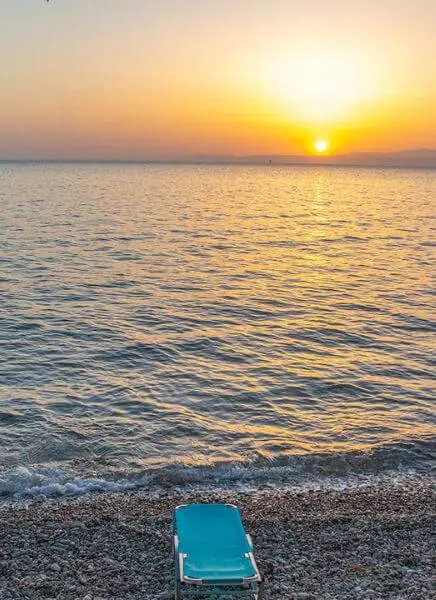 You will find Pine Beach house 2 kilometers south of the fishing village of Skala Kallirachi, in the area of Plaka. Upon your entrance, you cannot but fall in love with the spectacular landscape and atmosphere.
Not only will you have direct access to a private pebble beach, but you will also be living in the middle of an olive grove with unparalleled views in all directions. In short? Paradise on Earth.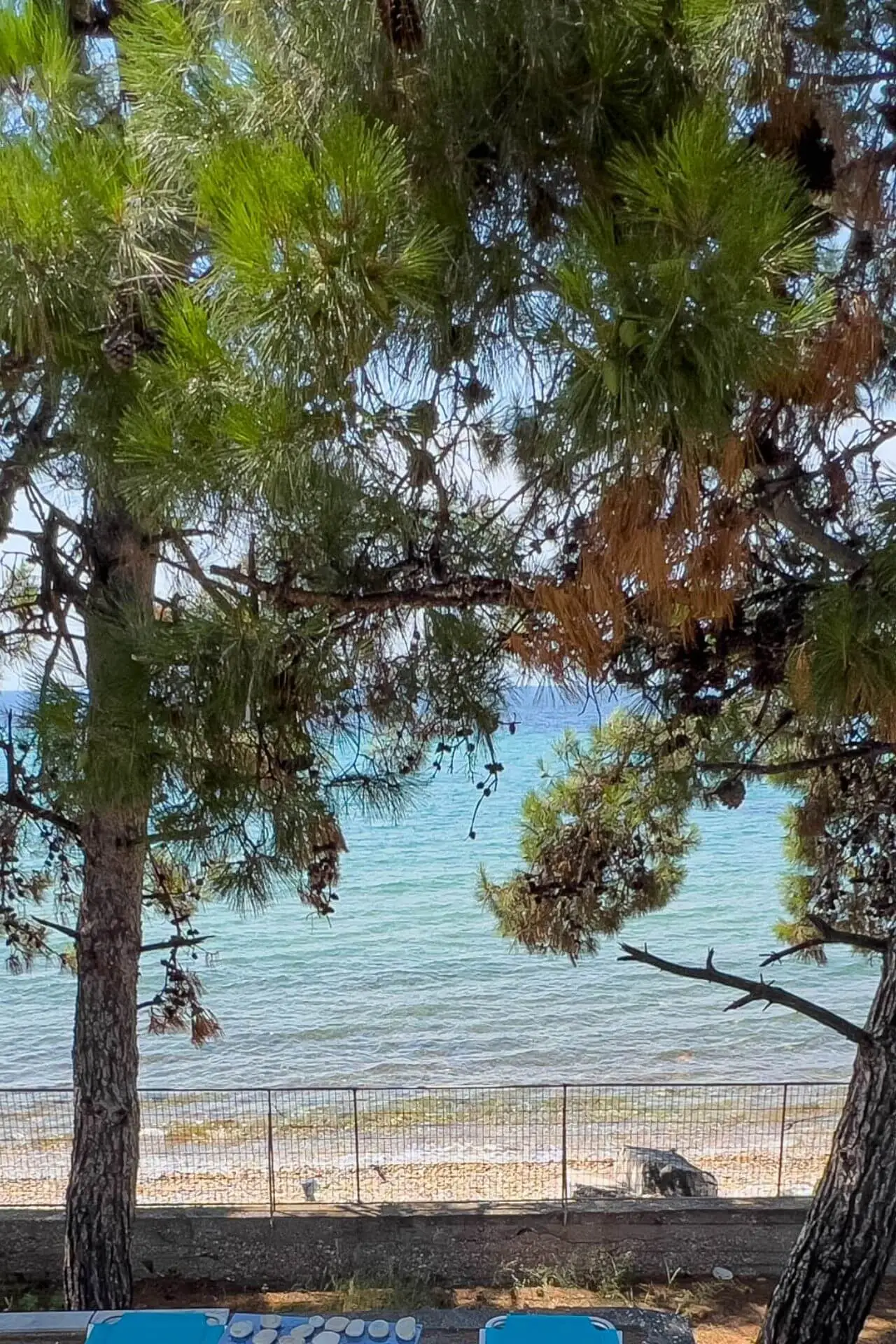 Once you leave your cars in the private parking of Pine Beach House, you will enter the eastern part of the garden. From here, the main entrance to the house leads you to the fully equipped kitchen and the living room with one sofa bed overlooking the Aegean.
Then, on your right, you will see a corridor leading to 2 triple rooms, 1 double room, and the bathroom with the washing machine.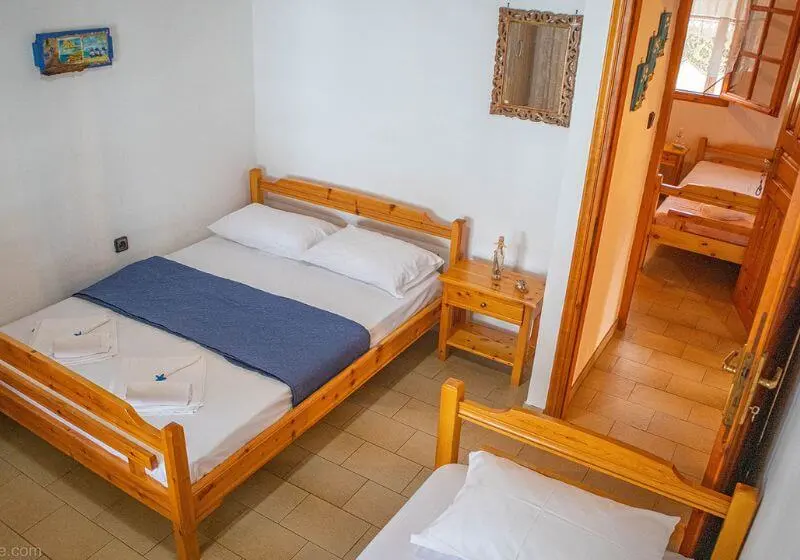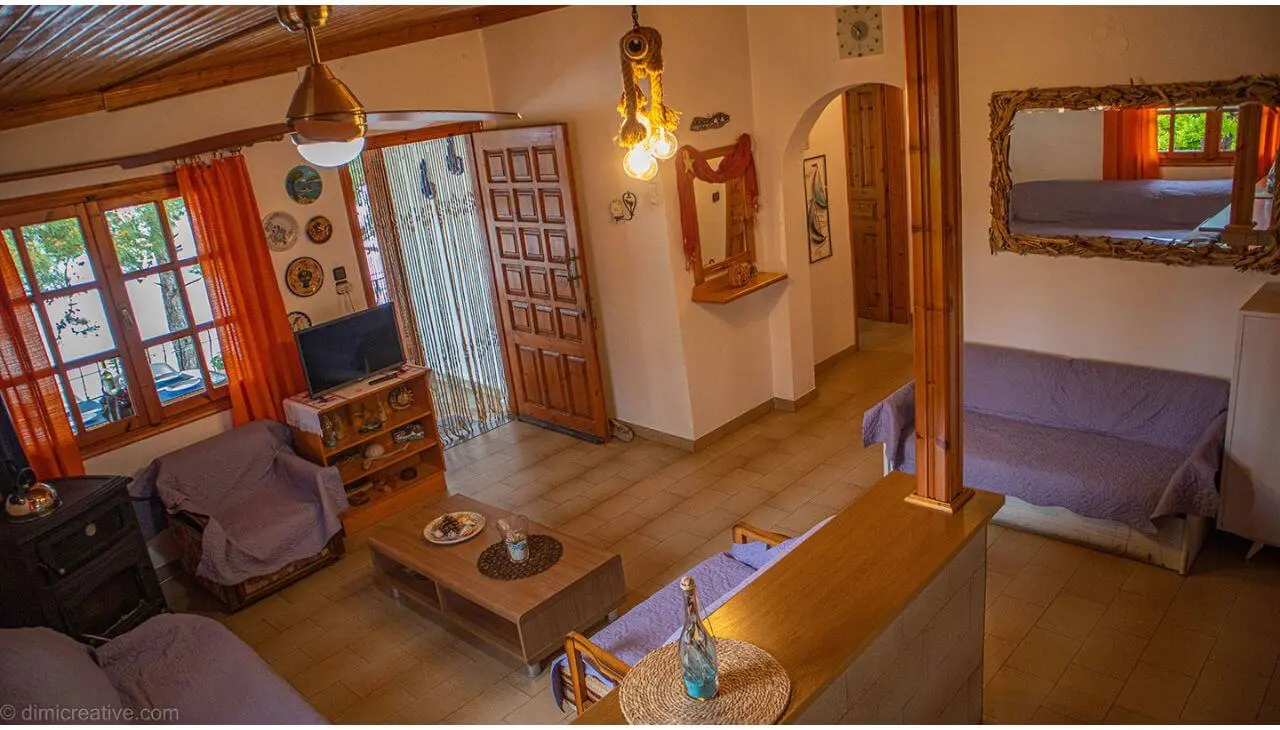 If we have to choose only one thing that makes Pine Beach House stand out, that would be no other than how cool the property is in terms of temperature. You won't ever need any AC or fans. The pine trees on the beach offer a type of natural shade that will amaze you.
In the middle of the summer, on the hottest days of Thassos, you may even ask for a jacket! Yes, it's that cool, especially during the afternoon when the fresh Aegean breeze is at its strongest.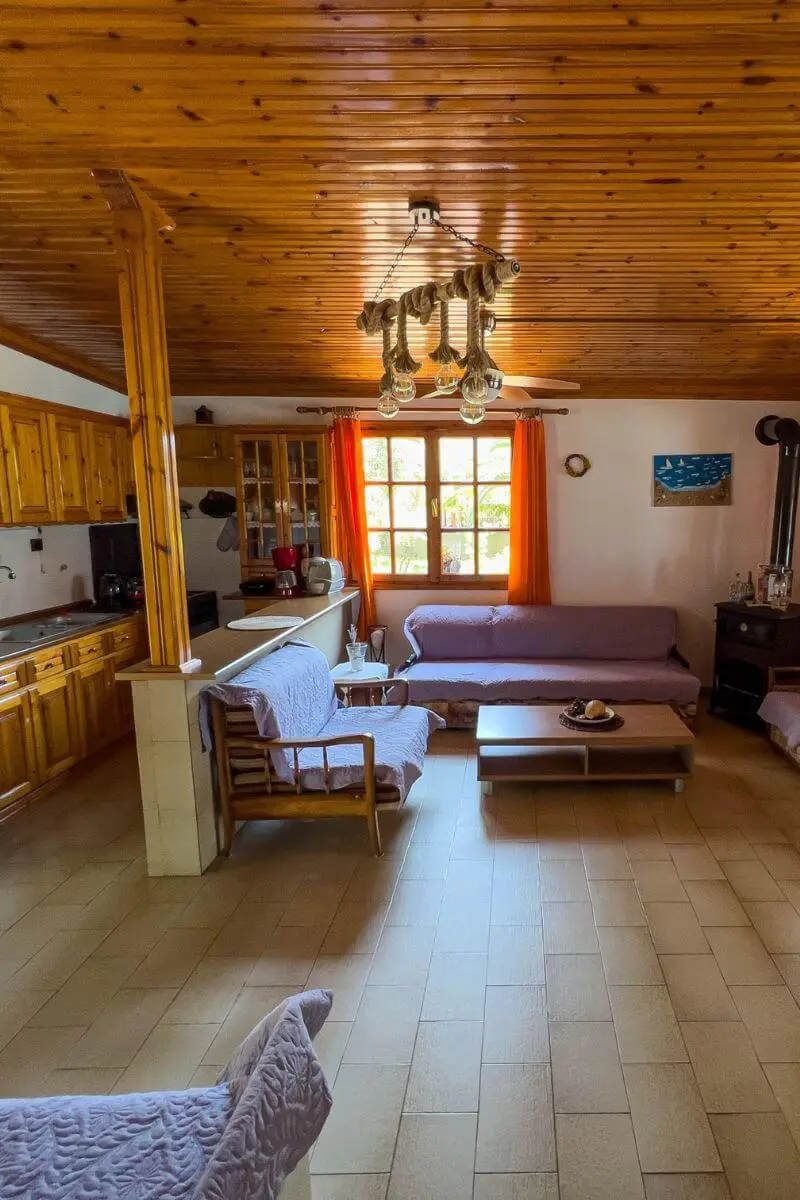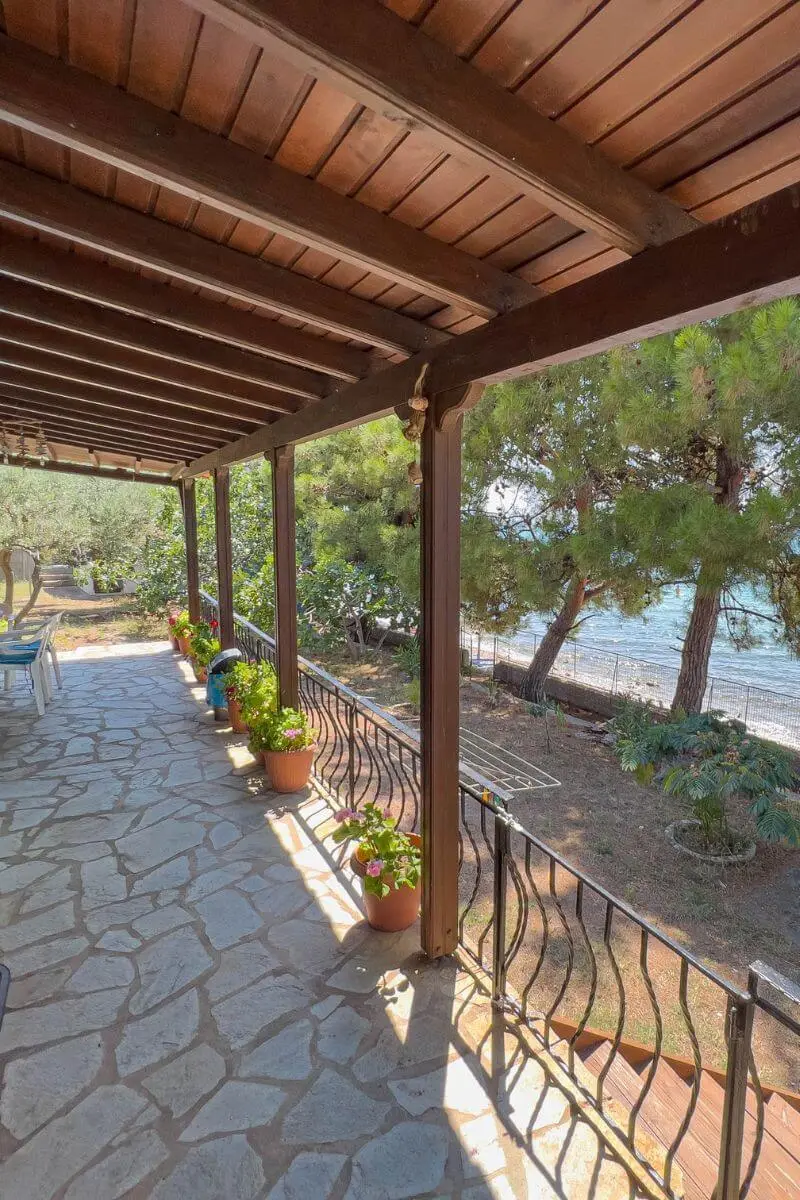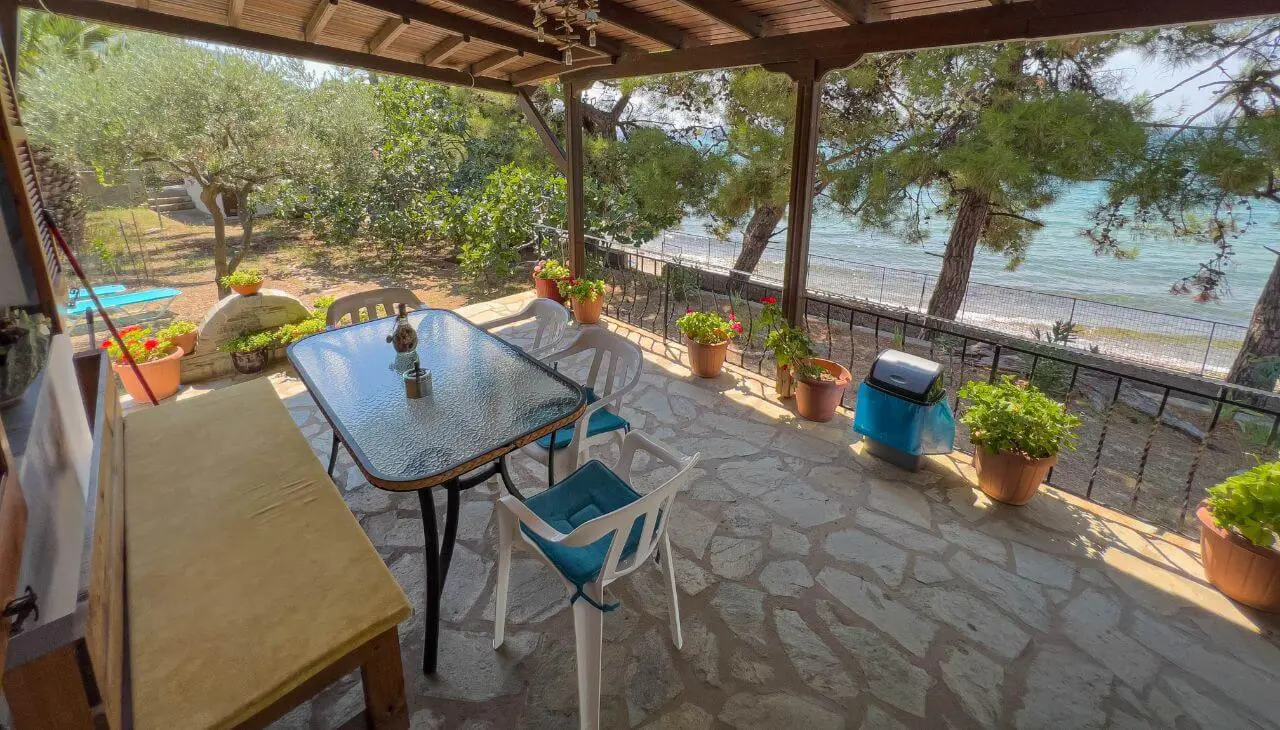 Two of the rooms have views of the Aegean and direct access to the balcony, which you can also enter from the living room. That terrace will be your main gathering point! The reason? It features a large sitting area with panoramic views of Plaka Beach below.
It is also a great spot to enjoy your coffee as the sun sets on the horizon just below the leaves from the pine trees. Picture that, and you immediately understand how glad you are to have found this paradise. 
Just six and a half meters from your room, you will find Plaka Beach. That is where you will spend most of your time in Pine Beach House. It is about a pebble beach that gives way to sand once you enter the water at waist level.
So, if you ever felt annoyed by all the sand you bring in your car and room, you are in the perfect place. You will still enjoy the fun of swimming in sandy parts while not having to deal with all the messy sand on your way out! It's the perfect compromise!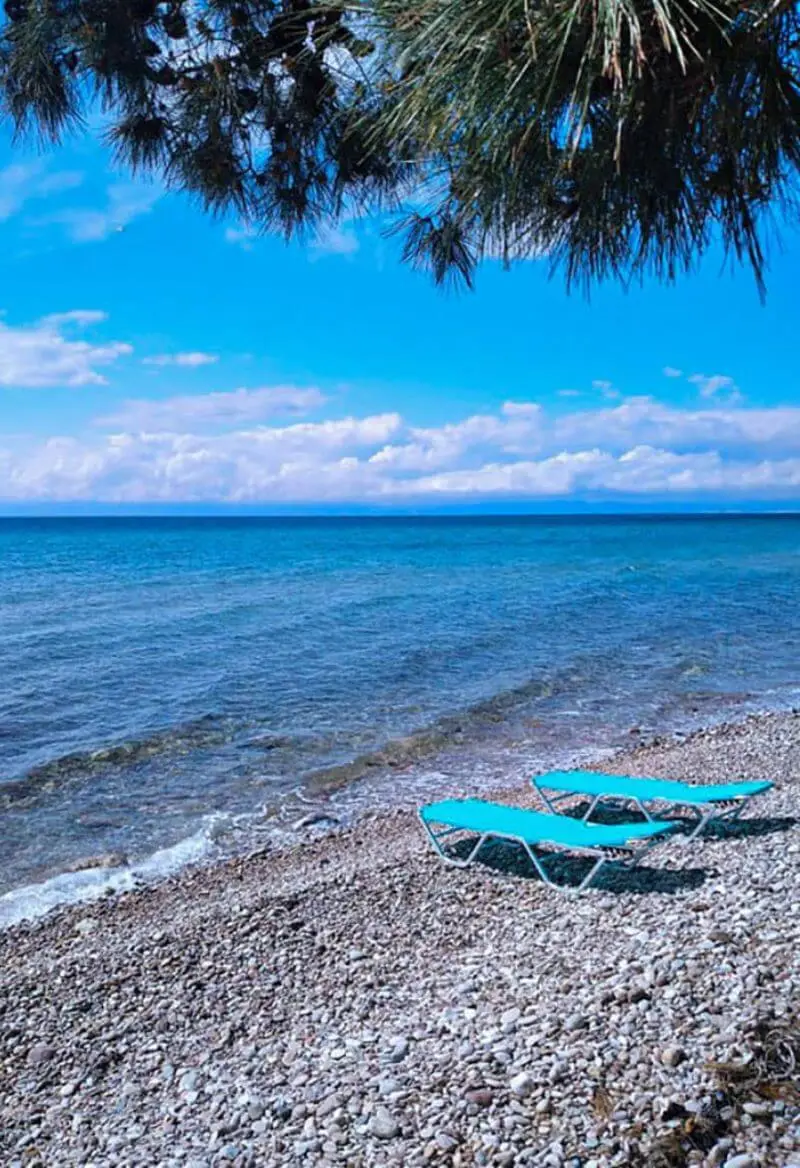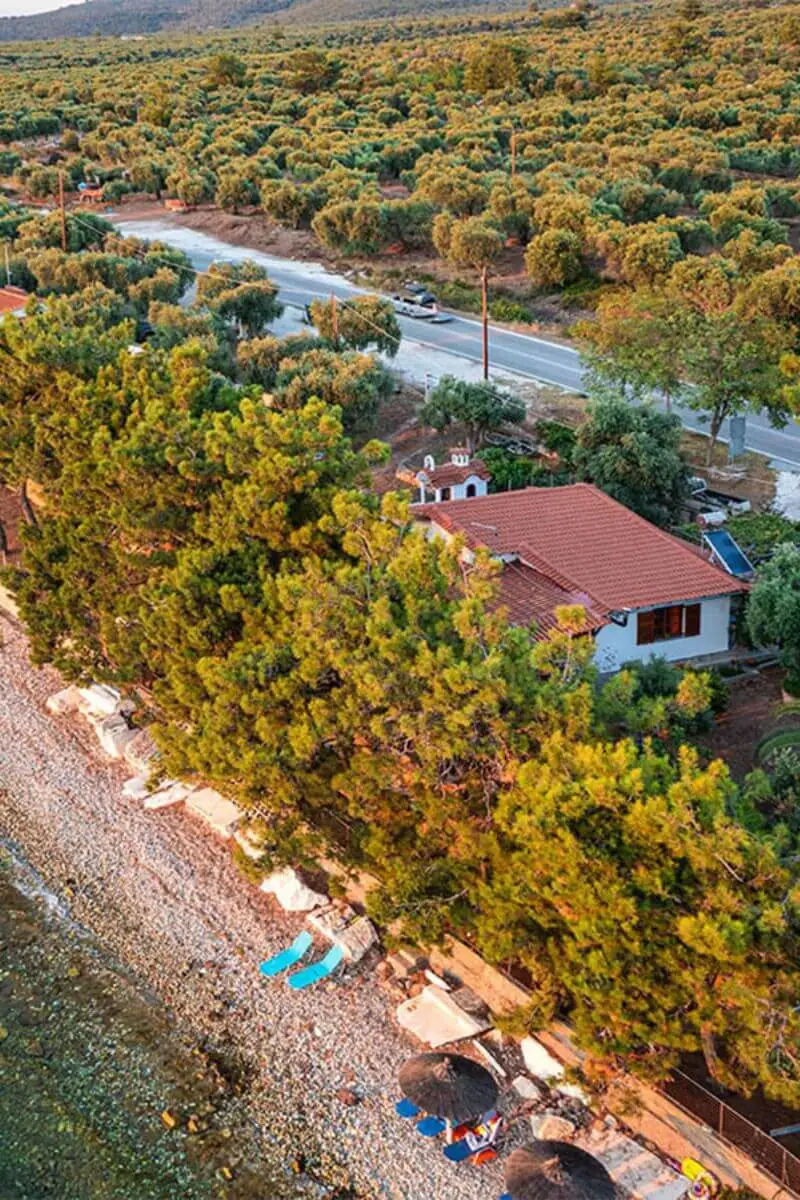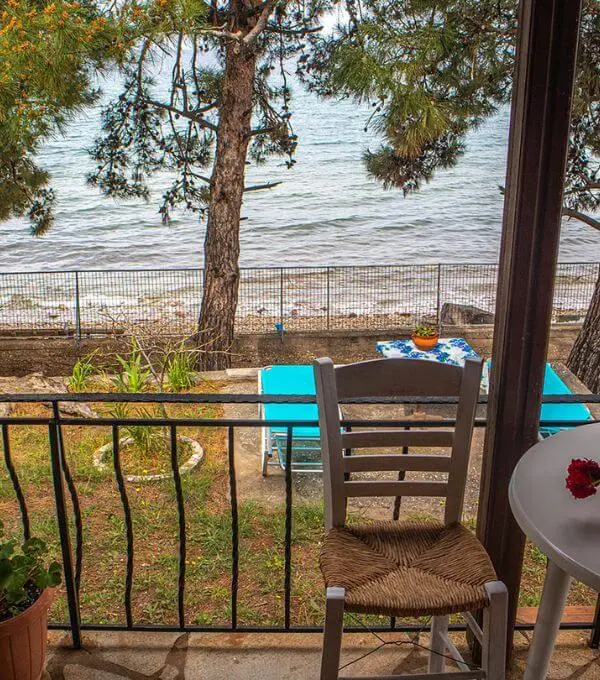 and get the BEST PRICE for Pine Beach House
Alternatively, look at the best online prices for Pine Beach House below.
Request a Booking Now and Pay later